Australian National Academy of Music 
Since 2020 Paavali has served as the Artistic Director to the Australian National Academy of Music in Melbourne. ANAM is dedicated to the artistic and professional development of the most exceptional young musicians from Australia and New Zealand.
---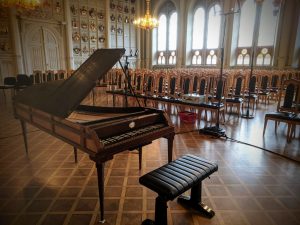 House of Nobility Concerts
Paavali shares artistic planning duties with pianist Emil Holmström to a concert series at the historic House of Nobility in Helsinki. The series features sought-after chamber ensembles and recitalist and presents events exploring intersections between music and the cultural space surrounding it.
---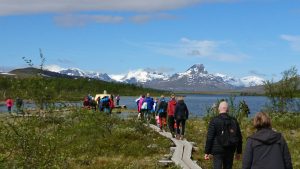 Väyläfestival
The Väyläfestival is a multifaceted arts festival taking place in the Torne River Valley, an area reaching onto the terrain of the three Scandinavian countries: Finland, Norway, and Sweden. The festival presents Nordic artist and offers a unique summit of the arts in the heart of Lapland. Paavali was part of the group of artists that created the festival in 2017 and he has  served as head of curation since then.
---
Chamber Landscapes at the Adelaide Festival
Now in its seventh year, Chamber Landscapes is this year entitled Poème. UKARIA's utopian energy and the natural beauty of its surrounds serve as the backdrop to this festival-within-a-festival. With a new curator every year,  Paavali serves as the event's first non-Australian curator. He has invited some of Australian's finest musicians to join himself and a thrilling lineup of international stars to deliver the program.